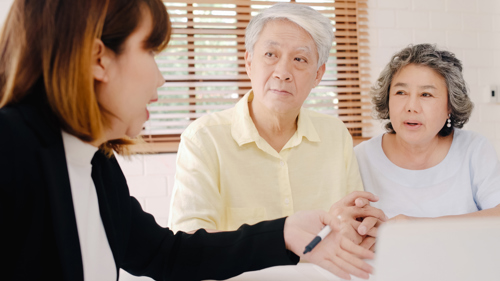 Why Should You Use a Broker to Buy Medical Health Insurance
A while ago, a quote did the rounds on LinkedIn: "In 2015, Uber, the world's largest taxi company, owns no vehicles. Facebook, the world's most popular media owner, creates no content. Alibaba, the most valuable retailer, has no inventory. And Airbnb, the world's largest accommodation provider, owns no real estate."
There's a reason customers love middlemen. Just as the likes of Airbnb owns none of the property it helps its users discover, Medibroker are not directly affiliated with any one medical health insurance provider. By using an intermediary, you benefit from market-wide, impartial knowledge.
What can a health and medical insurance broker offer that an insurer can't?
Insurance providers are understandably biased. They want you to purchase their plan, even if it doesn't quite meet all of your needs. They're not going to share the insider knowledge that actually, there's another plan on the market that caters for all of your requirements AND costs less.
An independent insurance broker will direct you to the best deal for you. We work independently in our clients' best interests to find the best health and medical insurance plan on the market for your requirements. We assess a range of over 100 plans from more than 30 providers, and because we are authorised and regulated in the UK by the Financial Conduct Authority, this means the quality and impartiality of our advice is monitored.
In addition to this, our free lifetime support pledge means that we are in it for the long haul; claims assistance, mediation with the insurer should this ever be required, and market reviews at renewal are all part of the deal.
What about comparison sites?
Comparison sites have bred an odd culture of immediacy and distance. Buyers don't want to communicate with an actual human, and attention spans are constantly shrinking. Consumers have become used to making purchasing decisions based on price rather than benefits, but this approach could be dangerous when it comes to protecting your health.
Why are buyers so afraid of talking on the phone?
Talking to a professional on the phone is the best way to get reassurance and clarification before you commit to buying a medical health insurance policy.
Very few people like to be "sold" to, and the thought of someone calling to discuss a potential purchase often fills you with a sense of dread. At Medibroker, we advise not to sell.
We know if we take the time to understand what you want to achieve and present you with solutions that meet these needs, you can make an educated decision. It's not about the hard sell and much more about educating our customers and sharing knowledge, all of which we do for free.
Health insurance is an expensive product, but one that's vital. People who are careful with their money should be hesitant about handing over their payment details for a product they don't fully understand without speaking to an expert first. This could be the reason that when it comes to insurance, comparison sites are failing.
The FCA said consumers were not provided with the correct information to help them make decisions. It said that some consumers mistakenly believed that the price comparison website had provided them with quotes on the best policy for their individual needs and had assessed the suitability of the medical health insurance policy for them.
The 'pick and mix' menu of benefits spat out by a comparison site can leave insurance hunters bemused. Brits are less in the habit of taking care of their health insurance because they usually rely on the NHS, so it's useful to have experts on hand. The real cause for concern is not when "computer says no", but when "computer says yes" when it is not appropriate to do so. The pursuit of increasing enquiry conversion rates for such sites has resulted in a race to the bottom in terms of the depth of information you are required to complete to gain your quote.
You and your circumstance are both unique and complex. How realistic is it to expect software to understand the consequences of local legislation and visa laws, the impact of pre-existing health conditions, and those instances when an insurer may negotiate on standard terms when you are only required to give your name, age and email address?
Are we, as a tech-savvy, time-poor consumer group expecting too much?
We crave the instant when surely we require the right solution for a product that has far-reaching ramifications when you need to use it if you have made the wrong decision.
Medical health insurance is a complex product. Let an expert help you.
Differences in healthcare systems and regulations around the world plus varying levels of customer health mean it's impossible to adopt a 'one size fits all' approach to individual international private medical insurance (IPMI) plans.
Adding to the potential confusion is the fact that the customer base for individual IPMI is so diverse. Different plans offer different levels of cover for different people.
If you're shopping for an international health and medical insurance plan, you could fall into any customer category from gap year traveller, to a professional moving to the UAE with your family, to a retiree fleeing to Spain. At Medibroker, we talk to you about your circumstances and use that knowledge to assess the entire market for you, with your best requirements, budget and destination in mind.
Unlike some insurers who only assess the domestic UK market, Medibroker is equipped to find the best deal internationally. We have access to insurance providers in Dubai and other key expat destinations.
A comparison site treats you as a category. Medibroker's dedicated medical health insurance advisors will treat you as an individual.
How do you feel about your current health insurance policy? Do you feel satisfied and covered?