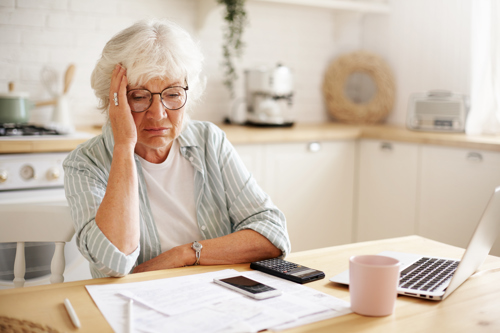 Why Don't People Buy Medical Health Insurance?
Too many people forget about buying medical health insurance until it's too late. If you're living in a country that isn't your own, you should be prepared for emergencies and ensure you have access to good quality healthcare.
It may not be until the day your health fails you or a slight medical issue results in a huge bill that you realise the importance of having adequate health cover.
One-quarter of uninsured people abroad believe they are 'too healthy' to waste money on medical cover, according to this Telegraph article.
Brits are especially likely to fall victim to their own failure to buy health cover because they rely on the NHS in the UK. Americans, on the other hand, are accustomed to planning for their health protection. It's time to wise up to the fact that health insurance isn't a cultural thing.
Surveys show that people tend to underestimate the cost of treatment by about a third.
Here, our health and medical insurance experts bust the myths that prevent people from being smart and protecting their health.
"It's too expensive"
There's no disputing that health cover is an expensive product. However, the potential cost you could incur if you don't have insurance and something goes wrong could be tenfold. A lack of understanding of the costs involved in medical treatment is a huge factor when it comes to why people don't buy insurance.
Transport alone, such as helicopter evacuation – can cost over £50,000.
"I'm young and fit"
It can take something as insignificant as a tiny peanut lodging in your uninsured throat to land you in hot water. Never underestimate the potential of an accident happening at any given moment.
"I don't believe in insurance"
People often avoid paying for a health and medical insurance plan because there is no immediate gain, and even when they do, they hand over payment begrudgingly, thinking it's a waste of money.
It's understandable that some people are frustrated with the insurance industry as a whole, but the truth is that health insurance has value. If you're unsure about insurance, using our free expert advice will be hugely helpful. We're impartial, so you can rest assured you're getting the best medical health insurance policy plan available. Your dedicated advisor can also help you make claims should you need to.
"My employee benefits package includes health cover"
A recent study showed that many expats are disappointed by the level of cover their employer offers. Read our guide to assessing your employee benefits package for health cover.
"My expat country has good healthcare"
Can you access that? It's important for expats to be able to choose where they receive treatment. An international health insurance plan will ensure you can also receive private medical treatment if and when you return to the UK. This is important because the NHS recently brought in new rules designed to stop people from coming to the UK for free treatment. The rules also prevent some British expats from benefiting from the NHS when they return to the UK, so it's vital you have an international plan that supports you.
"My EHIC Card will do"
The EHIC is meant to cover emergencies and is primarily intended for holidaymakers and business trippers.
"I have travel insurance"
No! Travel insurance covers things like lost luggage and is not suitable for people who are living abroad. You should learn about Local Cover vs International Medical Health Insurance and what insurance plans travel with you abroad.
"It's so complicated"
Yes, medical health insurance is complex, and the level of cover you need will depend on your circumstances. Some add-ons and features are confusing for most. Thankfully, Medibroker is here to guide you to an ideal plan for free.
Don't live in denial. Protect yourself with health and medical insurance so you're prepared for the worst.