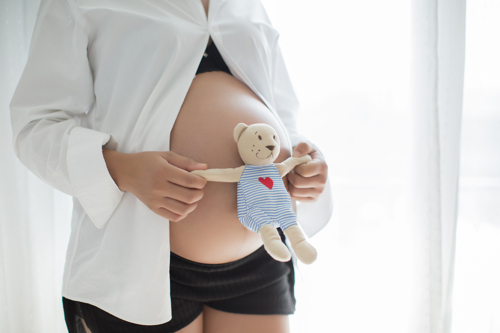 The Cost of Having a Baby Abroad
You're far away from home, contending with the daily challenges of living in a country that is not your own, and you're about to start a family without having claimed maternity cover. Medical bills should be the last thing on your mind.
When it comes to a life-altering experience like having a child, it's important to be comfortable and prepared – and this means getting maternity cover before you even become pregnant. Did you know that it's almost impossible to find an insurance plan covering pregnancy once you are with child?
Do you really want to be hesitating to ask for more pain relief or attention during childbirth for fear of extra costs because you don't have maternity cover?
This was the case for one lady who gave birth in Singapore with no insurance. In a BBC news piece, she laid out the costs: "In total, our first child's birth cost us just under $9,000 Singapore dollars ($6,650; £4,400). If you include all the pre-natal check-ups, the bill was well over $10,000." 
This price tag is for a 'pain-free' (ha!) birth. Had the new mother experienced complications, or the baby needed extra neo-natal care, her medical bill would have been even higher.
If you are from a country with a robust, free-for-all healthcare system like the NHS in the UK, it can be easy to forget that pregnancy can be costly in other countries.
Expats are likely to be offered more treatments and medications if they have a baby abroad, as doctors and hospitals recognise an opportunity to make money. While this can be welcome, it's significant to know if these expensive add-ons are beneficial or necessary for you and your baby.
It's also important to remember that Caesarean procedures can ramp up your medical bills. Worryingly, the number of Caesarean sections carried out in India has increased dramatically since they bring in more money to the hospitals.
Even in countries, such as Singapore, where nationals benefit from subsidised healthcare, it's rare for expatriates to receive financial aid for medical treatment.
The cost of giving birth abroad for expats without maternity cover:
Singapore 
Singapore is one of the most expensive countries for expats to give birth, so a cost-effective private health insurance maternity cover is vital. £4300 is considered 'cheap' for birth with no complications.
Expats typically are offered "maternity packages" that provide around ten standard consultations during your pregnancy in Singapore. This usually covers routine care for you and your baby in Singapore, such as: testing your blood and urine, monitoring your blood pressure and weight gain, as well as your baby's heartbeat, position, and approximate size. Additional examinations – e.g. ultrasounds, foetal health screening in weeks 9-12, or amniotic puncture – cost extra.
Hong Kong
Hong Kong residents rely on their HK ID Card for access to the city's public healthcare, and expats wishing to use public healthcare to have a baby in Hong Kong should be aware that hospitals limit the number of non-residents they allow. Expats generally purchase the 'Obstetric Package' from the Hospital Authority. It costs $39,000, including one antenatal check-up, delivery service, and three days of hospitalization. Any extra days of hospitalization, for example, in the case of complications or afterbirth care for the baby, will cost $3,300 per day, and any extra antenatal appointments are $700 each. As a general maternity cover health policy, if you register for an Obstetric Package as a non-resident but did not undergo an antenatal check-up provided by the Hospital Authority, your fee will be an additional $51,000, bringing the package total to $90,000.
The entire cost of delivering at one of Hong Kong's private hospitals could amount to around $100K. But, this price hike features luxuries that won't be available in public facilities. Most private hospitals also require that you put down a deposit, ranging from $10-20K.
Switzerland
Pregnancy in Switzerland can leave you with a bill of between £5200 and £7200 - the average cost for a C-section is £7000. However, if you do have maternity cover for Switzerland, your provider should cover all of this.
South Africa
The difference between public and private healthcare in South Africa is drastic, and expats will find that the public health systems fall short of their standards. Those with expat health insurance use it for the best private hospitals, ante-natal therapy and specialist doctors. The average cost of having a baby in a private facility in South Africa is about $1,300.
India
Childbirth in a private hospital in India comes at a cost, though these costs can vary widely. Some start at 15,000 rupees ($240; £160) for normal deliveries and 25,000 rupees ($400; £265) for Caesarean deliveries.
Most expats choose hospitals that generally charge 75,000 rupees for normal deliveries and 200,000 rupees for Caesareans. Maternity cover healthy policy typically doesn't include the cost of check-ups, ultrasounds, tests during the nine months in the run-up to the birth.
UAE
Even a "normal" birth can be a costly event for expat mothers in the UAE. Problem-free childbirth in the Middle East would generally cost around £2600. A government health card will help you in government hospitals which cost around AED5000 for a natural birth and AED8000 for a caesarean section. Delivery fees are more expensive at a private hospital and can set you back AED 10 000 - AED 20 000.
The cost of childbirth in other countries: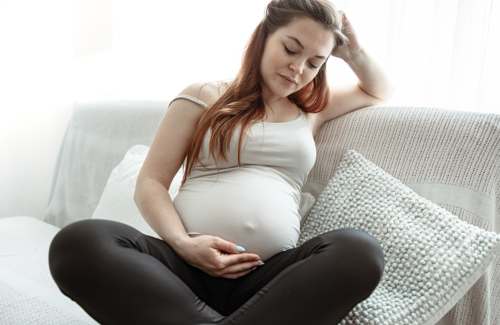 Malaysia Private hospital: $600 to $1,600
Australia Private hospital: $6,000 to $21,000
France Private hospital: $3,600
Russia Private hospital: $1,100 to $7,100
Spain Private hospital: $2,600 to $7,900
Brazil Private hospital: $5,600 to $6,200
Whether you are planning a pregnancy or not, if there is a chance you could become pregnant, it's wise to ensure you have maternity cover to cover your childbirth. If you aren't insured and have a child abroad, your treatment and care could be unreasonably expensive. You can incur charges for every phase of the process, from pregnancy to aftercare.
Your new baby should be the only thing causing you sleepless nights – not medical bills.
Does your employer supply you with medical health insurance? You should question the extent of that cover.