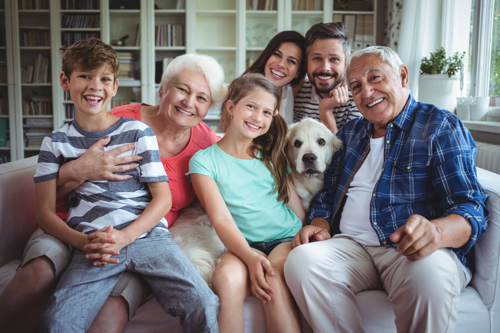 Moving Abroad & Looking After Your Health
The first few weeks of expat life are always the most stressful and the last thing to worry about would be your expat health insurance. Between paperwork, culture shock and finding your way in a new neighbourhood, your health can be pushed to the back of your mind.
For people used to free, good quality healthcare from the NHS, looking after your health abroad can be especially worrisome. As well as purchasing international expat health insurance before you go, there are steps you can take to make sure your health isn't affected by a move abroad.
Before you go
Notify your GP so you can be removed from the register.
If you are moving from the UK, read the UK Government's Guide to Moving Abroad
Research public and private health insurance quote standards in your expat destination. Check which health services are free to expats (if any) and budget for unexpected costs as well as costs relating to any pre-existing condition you may have. Our country guides will help.
Get any medical check-ups required for your visa and any necessary vaccinations.
Speak to Medibroker about a plan that is compliant in your new country and offers protection for your specific needs. It's important to get the best expat health insurance before you actually need it. If you are being relocated by an employer, see whether they can factor in private medical insurance as part of a remuneration package.
If there is any chance you may become pregnant overseas, obtain your out-patient medical health insurance plan coverage before you become pregnant, as all individual plans and most group plans will view it as a pre-existing condition. You will still be able to get coverage, but with your current pregnancy as an exclusion. Many plans don't cover childbirth or only cover it after a 10 to 12 month moratorium and the cost of an uninsured birth abroad can be high.
Moving abroad with a health condition
Stock up on medication, even the most basic things because they may be difficult to obtain in your new location.
Ask your doctor for a year's supply of medication such as contraception.
Make sure you bring copies of your prescription in your hand luggage to avoid having medication taken from you.
Your new doctor abroad
Always carry the details of your doctor and international expat health insurance with you.
Ensure your new doctor understands your medical history.
Keep any receipts for treatment in the event that you have to pay medical bills upfront so you can claim on your expat health insurance afterwards.
We do not charge a fee for our expat health insurance advice and recommendations as we are compensated by the insurer you choose to purchase a plan from – insurer charges the same rates if you purchase directly.