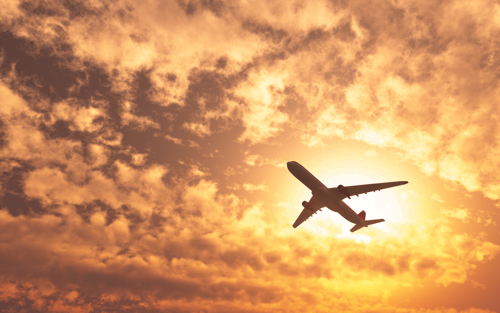 Moving Abroad & Deciding Where To Move
Picture this - you have claimed expat health insurance after deciding on moving abroad, but now you need to decide on where you are relocating to. Making this choice can be difficult, and you must always keep an even balance between your head and your heart, maybe sometimes, even swaying towards your head! The truth is that if we all moved to a country based on a brief visit or holiday experience, then the actual realities would be quite different. That's not to say don't move somewhere based on a good experience or general admiration for the area, but it is to say that solid planning is a necessity. You should consider everything from where you will work to where your theoretical kids will go to school and what your dog is likely to be called… OK, maybe not that far.
Basically, without getting a relevant perspective of the country you intend to move to, you could find you've moved somewhere that is a million miles from your dreams. However, if you are serious about moving abroad, then there are things you can do to ensure you make the right move. Before anything, you should firstly prioritise looking into an international expat health insurance plan to ensure you'll be protected. Then you need to visit the area, ensuring that the trip is entirely focused on the concept of actually living there. But, before you plan on booking flights, you should plan your recon trip too to make sure your time there is well spent and that you gather as much relevant information about moving there as possible.
So what should you do to plan this scouting mission I hear you ask? Below are some tips you should consider before embarking on your trip to check out your future home:
- Research how safe the area/region is. Consider all local factors and also the general stability of the country. Checking that countries government websites and resources are a good place to start.
- Create a map of the local stores and services to confirm that the area meets your requirements and, if not, how far you will have to travel to find somewhere that does.
- Google Street View may have taken some of the wonders from the world, but when yours might be getting turned upside down, it's a great starting place for scouting out a new area. What's that, you might move abroad to Bangkok but want to know if Wat Arun is all that impressive?
Found the best expat health insurance for you, but need some help adjusting to this new life? Read our piece on the
Best Books for Expats and People Planning a Life Abroad.
- Take your current budget and use a list of national averages from your destination to plan if the trip is even feasible. There's no point planning the good life if you don't/won't have the money to do so!
- Before going anywhere, produce some realistic lists of absolute must-haves and a wish list. This might sound obvious but, stick to your lists! You might be willing to forget a couple of points when you see a nice property in your chosen area, but three months down the line, you might be cursing your name for the inconvenience.
- Get yourself online! If you're reading this, then point in case that the internet is an unbeatable resource for planning a move abroad. However, don't just use the internet as a literary resource use it to network and talk to other people who have already made a move abroad and seek as much advice from them as possible! You won't find a better way to reach out to other expats, so get tweeting and asking questions across the web!
These are just some of the things that you should take into consideration when planning to live abroad, but at the end of the day, it all comes down to thorough research. Having expat health insurance is a safeguard against potentially important dangers and gives you a much need start to understanding the lifestyle which you plan to make your own. If you want to go the extra mile (which I would), make an action plan with all of these different aspects in it, which you can reference whenever needed.
Have you claimed your international expat health insurance? You should question the extent of that cover.